"Shelley has a great energy - presented information in a fun and meaningful  way - great ideas that are easily applied right away  - so fantastic!"
"Shelley presented the information in a fun, creative and participatory way.  Best presentation of the conference so far!  She was very engaging!"
"She has a wonderful gift that makes me glad I am a Montessori teacher. I feel so renewed"
"Concrete ideas to take into the classroom on Monday  - inspiring!"
"Best presenter I've heard yet, I just wish it went on longer!"
"Shelley kept us laughing and learning the entire time, so delightful!" 
"Great humor, great information put together in such a meaningful way.  The power of music! "
"She was awesome - the best session I had!"
"She was one of the best presenters at this conference.  She was genuine and fun but not goofy.  The songs were great."
"Her stories were so inspiring and meaningful WOW! Loved it."
Whether training a small group of  teachers or speaking to 'standing-room-only' stadiums of thousands, Shelley delivers an entertaining and powerful message that leaves you wanting more.  Her gift of being able to connect with her audience with stories of humor and wisdom inspires teachers to implement new concepts and take home easy-to-implement ideas. It is only matched by her passion for music and the precious gift she believes, it offers the child.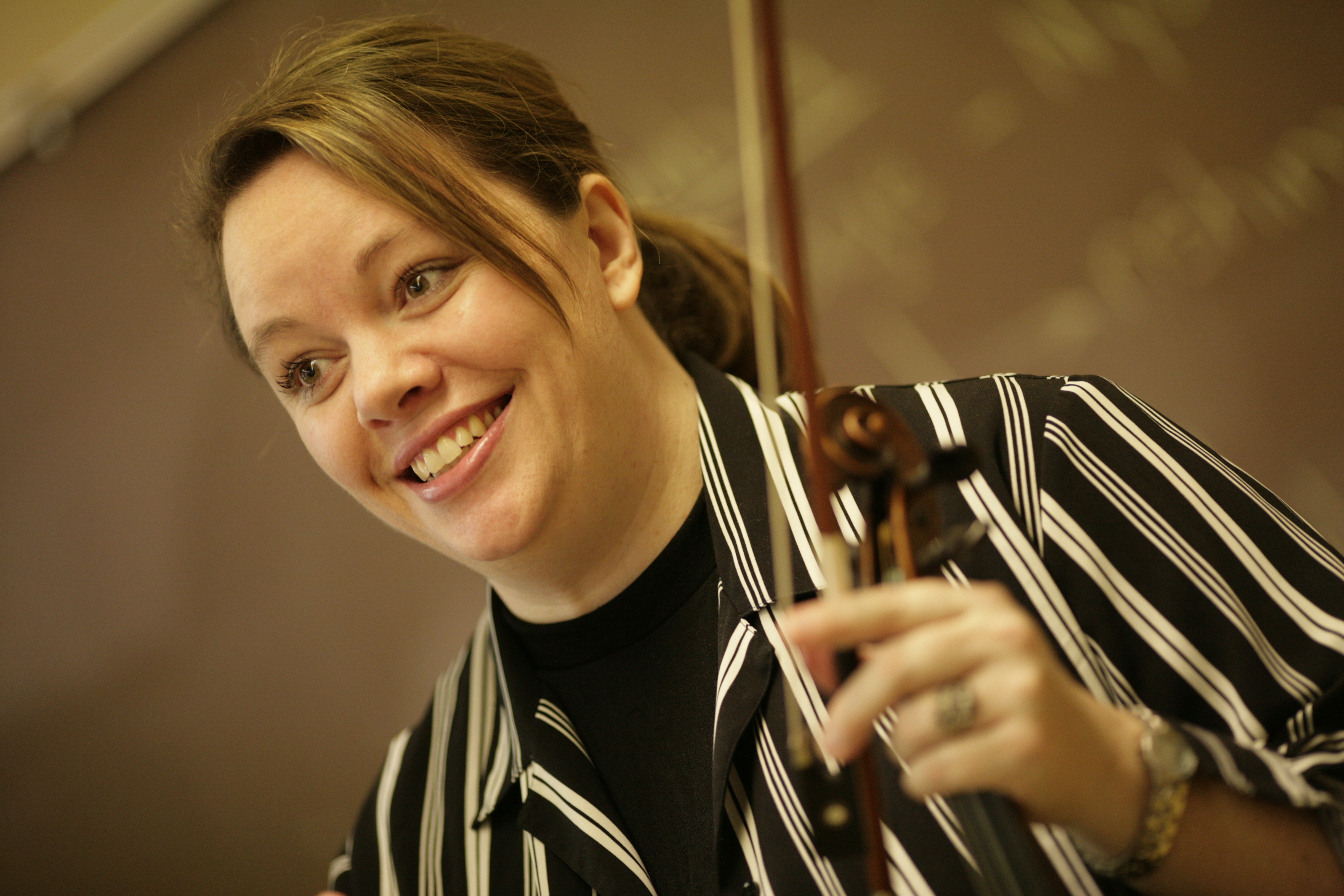 Beethoven and the Binomial Cube  (New York)
Music from around the World (New York)
The History of Music from the Whole to the Parts  (Toronto)
Setting up a Listening Center 

  (Victoria, B.C.)
Music in the Classroom One Little Shelf  (Vancouver, BC)
Music in the Everyday Classroom   (San Diego)
Peace and the Power of Music  (New Orleans)
Do I have to be a Musician to teach Music? (Kelowna BC)